Rehana Tejpar dances on behalf of the changing seasons. Prompt by Natty Abdou
Day 7 of the 30-Day InterPlay Challenge
Join us at your own capacity. You can use the prompts or not. You can post on social media or not. The most important part is bringing InterPlay into your daily life to increase playfulness, ease and taking a break from your everyday activities! You are also welcome to incorporate other art forms, if that's your thing. For example visual art, poetry, photography, music, etc.
When?
For the whole month of November (November 1st – November 30th)! Join us on social media posting interplayful videos and/or photos each day.  Or you can send them to agnotti dot interplay at gmail dot com.
Who?
This delicious InterPlay Challenge is co-created by a group of Art & Social Change Millennial InterPlay alumni. Annie-Rose London is the amazing lead behind this challenge. Check out their videos on instagram @a.ro.lo or check out mine @agnotti
Wanna Join?
Let Agnotti know if someone want to receive daily emails by contacting agnotti dot interplay at gmail dot com.
Hashtags:
For those on social media, join the many InterPlayers posting their daily artful practice. Use the hashtags #30daysofinterplay #interplayful #30yearsofInterplay #30thanniversary #30daychallenge #interplay on Facebook or Instagram to join in or check it out!
New to InterPlay?
Here are some things to know:
* We assume that play, trying things out, and "easy" focus (as 
opposed to sharp focus) are valid and helpful ways to access body wisdom. This is contradictory to the dominant paradigm's insistence on getting things right, being perfect, or only presenting finished products wrapped neatly with a bow.
* Your body wisdom, aka literally what your body knows, is the ultimate authority. So if anything feels uncomfortable or doesn't work for you, don't do it! If you want to alter a prompt to better suit what your body needs, do it! There is no "right" way to do InterPlay. Often times explanations for prompts are a little vague. This is on purpose because it really is up to your interpretation!
* Joy is good! Fun is good! Silliness is good!
* We all exist at an intersection of identities and privileges, both as targets and non-targets of larger systems of oppression. One body doing an action can have a very different impact than a differently raced, gendered, abled, etc. body. We are playing in a space that is honest about our individual bodies and the systemic identities they hold. With that, we aim for respect and authenticity and welcome the opportunity to deepen into these intersections.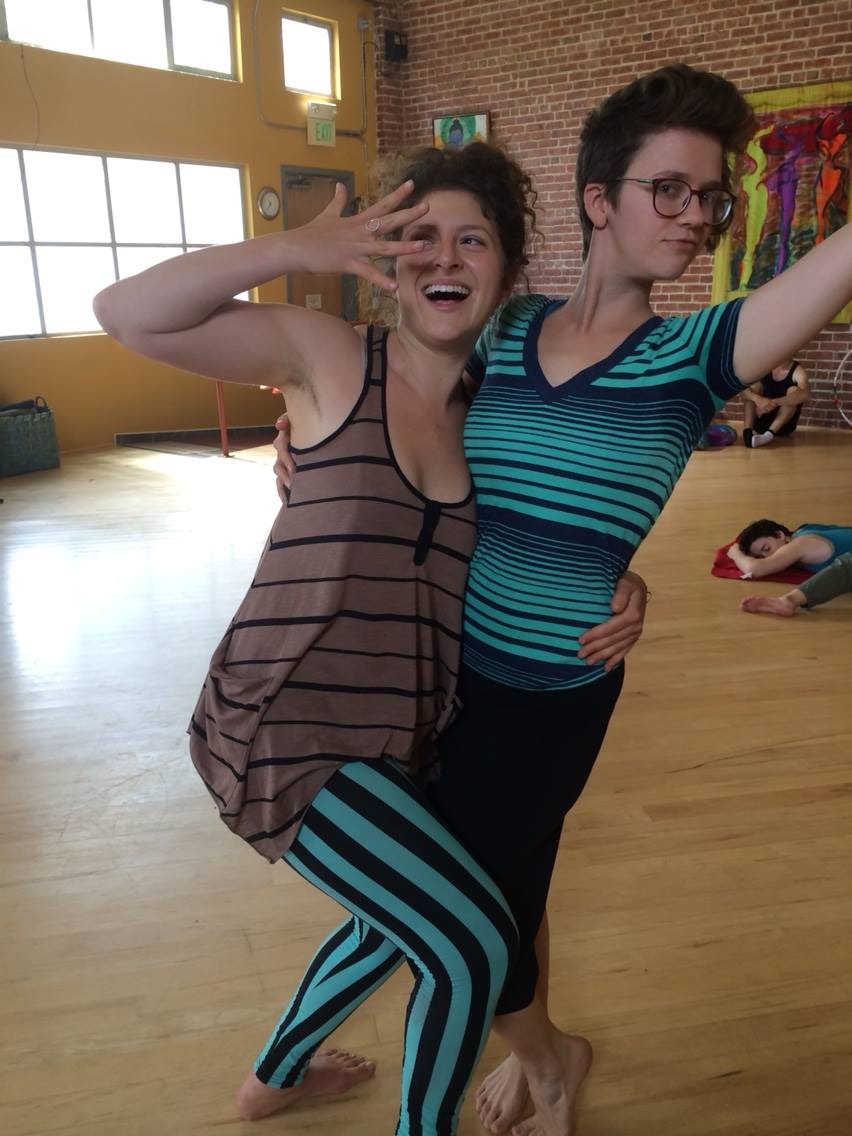 with love,